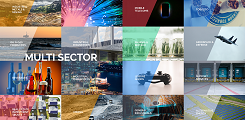 Education - Online K12 AST regulations have minimal impact on leading K12 AST players.
The long anticipated online K12 regulations have finally been announced, and
remove some of the regulatory overhang on the K12 AST segment. We view the
regulations as mildly negative as rules on teaching hours and prepaid fee collection
are slightly more stringent than offline K12 AST. Similar to management guidance,
we think both leading K12 AST players will be able to meet regulatory requirements
and expect strong results to be announced next week. Excluding the post-K12
segment in the education sector, we prefer EDU over TAL. Maintain OVERWEIGHT.