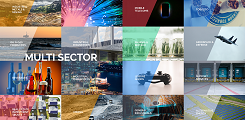 Regional Morning Notes - Thursday, November 28, 2019
GREATER CHINA
Sector
Insurance: Life segment remains weak but auto insurance shows improvement.
Results
China Education Group (839 HK/BUY/HK$11.00/Target: HK$14.00): FY19: Solid growth; will be more cautious on M&As.
INDONESIA
Sector
Poultry: More culling to stabilise poultry prices; upgrade to OVERWEIGHT.
MALAYSIA
Results
Alliance Bank Malaysia (ABMB MK/HOLD/RM2.69/Target: RM2.75): 2QFY20: Net profit below expectations due to spike in provisions. Maintain HOLD with lower target price post cut in earnings.
Hong Leong Bank (HLBK MK/BUY/RM16.86/Target: RM18.68): 1QFY20: Above estimate, driven by lower-than-expected credit cost and solid operating cost management. Upgrade to BUY post earnings adjustment.
Malaysia Airports Holdings (MAHB MK/BUY/RM8.22/Target: RM9.10): 3Q19: Beat street estimates; implementation of RAB should be a stock price catalyst.
Tenaga Nasional Berhad (TNB MK/HOLD/RM13.56/Target: RM15.10): 3Q19: Within expectations; sustainable dividend yield of 4%. Key focus in 2020 is internal reorganisation, which could result in lower allowable return for RP3 (2021-23), and limits further share price discovery.
SINGAPORE
Small/Mid Cap Highlights
Jumbo Group (JUMBO SP/BUY/S$0.375/Target: S$0.44): FY19: Earnings growth driven by margin expansion. Upgrade to BUY.
THAILAND
Update
Berli Jucker (BJC TB/BUY/Bt46.50/Target: Bt56.00): The worst should have passed.