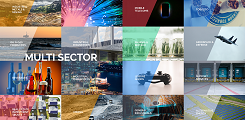 Infrastructure - Infrastructure REITs Pilot Scheme: Baby steps
While we are optimistic for infrastructure REITs to gain traction in the long term as it
aligns with China's structural reform goals, projections of near-term impact would
be premature for now as key details remain sparse. We expect a scale of Rmb300b-
500b to set the ball rolling. This reinforces our positive view on infrastructure FAI.
Within our coverage, Sany Heavy, Zoomlion and Anhui Conch could be upstream
beneficiaries. Unfavourable tax regime may be a potential stumbling block.