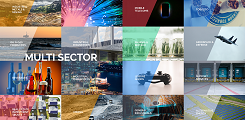 Regional Morning Notes - Thursday, April 23, 2020
GREATER CHINA
Results
BYD Company (1211 HK/HOLD/HK$42.40/Target: HK$42.00): 4Q19: Core net loss spiked 133% qoq on EV subsidy cuts, in line with expectations.
Kweichow Moutai (600519 CH/BUY/Rmb1,244.50/Target: Rmb1,399): 2019: Continuous optimisation in product mix and channels.
Update
JD.com (JD US/BUY/US$43.24/Target: US$50.00): Impact of cooperation between PDD and Gome on JD.com.

INDONESIA
Small/Mid Cap Highlights
Cikarang Listrindo (POWR IJ/NOT RATED/Rp670): High dividend payouts in the past.

MALAYSIA
Sector
Property: Property outlook will remain sluggish amid economic uncertainty in the near term. No apparent re-rating catalyst at this juncture. Maintain MARKET WEIGHT.
REITs: Factoring in additional earnings cut for the extended MCO; 1Q20 results should remain fairly intact.

SINGAPORE
Results
Keppel REIT (KREIT SP/BUY/S$0.99/Target: S$1.30): 1Q20: Sincere commitment to provide stable DPU.
Parkway Life REIT (PREIT SP/BUY/S$3.33/Target: S$3.78): 1Q20: Buffer set aside for rainy days; sound financial management.
Small/Mid Cap Highlights
Jumbo Group (JUMBO SP/HOLD/S$0.245/Target: S$0.23): Severely hit by COVID-19 outbreak.

THAILAND
Initiate Coverage
WHA Corporation (WHA TB/BUY/Bt2.62/Target: Bt3.15): Bumpy road ahead.
Results
Krung Thai Bank (KTB TB/HOLD/Bt10.90/Target: Bt11.90): 1Q20: Weaker earnings; lacklustre growth ahead.
Update
Delta Electronics (DELTA TB/SELL/Bt40.00/Target: Bt33.00): 1Q20 results preview: Weak demand outlook; downgrade to SELL.
Krungthai Card (KTC TB/SELL/Bt32.25/Target: Bt28.00): Weaker 2020-21 earnings outlook due to impact of COVID-19 pandemic; downgrade to SELL.