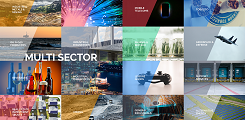 Regional Morning Notes - Friday, December 6, 2019
GREATER CHINA
Update
China Yongda Auto Services Holdings (3669 HK/BUY/HK$5.61/Target: HK$8.50): Earnings momentum improving on all fronts.
Shenzhou International (2313 HK/BUY/HK$106.00/Target: HK$120.00): Multi-year visibility on capacity expansion; upgrade to BUY.

INDONESIA
Update
Pembangunan Perumahan (PTPP IJ/BUY/Rp1,460/Target: Rp2,100): 2020 net income expected to grow by 44% yoy.

MALAYSIA
Sector
Plantation: 3Q19 results wrap-up: Mixed earnings with big disappointment from SDPL on large impairment for Liberia. SOP surprised on upside from all business segments.
Results
Sapura Energy (SAPE MK/HOLD/RM0.26/Target: RM0.25): 3QFY20: Results continued to disappoint, as rig performance fell short of our conservative assumption. We assume higher losses on higher tender rig earnings risk.

SINGAPORE
Small/Mid Cap Highlights
Results Round-Up: 3Q19 results: More misses than beats.

THAILAND
Sector
Telecommunications: Getting ready for 5G spectrum auction; less competition than during 2018.