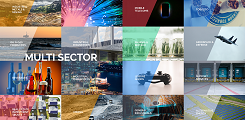 Hong Kong Property - Weekly wrap-up: Cautiousness after home prices hit record high.
Home prices moderated as the CCL index fell 0.37% wow to 189.77 in the week ending 7
Jul 19. For the week ending 14 Jul 19, the HSP index fell 1.84% wow; weekend primary
market sales volume rebounded wow and weekend secondary market sales volume fell
37.5% wow in the 10 major estates tracked by Centaline. Maintain MARKET WEIGHT.