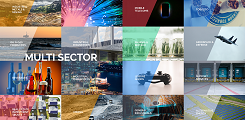 ASX Listed Managed Investments Monthly Report
Capital Continues to Flow Into LMIs

Through April and May we have seen three more listed managed
investment vehicles (LMIs) start trading on the ASX including two
fixed income focused listed investment trusts (LITs), Perpetual Credit
Income Trust (ASX:PCI) and MCP Wholesale Income Opportunities
Trust (ASX:MOT). Refer to our LMI Monthly Update of 18 March 2019
for more details on these LITs.
Pengana Private Equity Trust (ASX:PE1) units listed in April after
it raised $205m, at the lower end of its $100m to $600m target
range. PE1 is a unique offering in that it is the only LMI that will
provide exposure to a well-diversified portfolio of global private
equity investments. Although the PE1 raising was towards the lower
end of expectations we remain comfortable that it will still be able
to achieve its objective of building a well-diversified portfolio and
maintain our Recommended Plus rating.
The listing of PCI and MOT continues the recent trend of fixed
income managers tapping the LMI sector for funds. Given the
domestic and global low interest rate environment and the potential
for further interest rate cuts, it is not hard to see why these offerings
are attracting strong demand. These fixed income trusts are offering
investors higher yields than available on bank deposits, which
are the traditional avenue for retail investors looking for a reliable
income stream. However, with rates now so low and even negative
factoring in inflation, yield hungry investors have gone in search
of yield in alternative fixed income products which were once on
the periphery of the retail market and only generally accessed by
institutional investors. These products are now being increasingly
accessed by retail investors through LMI products and unlisted unit
trust structures. However, investors need to be aware that while the
underlying assets can produce a higher yield and pay regular, stable
income, the risks are higher than traditional bank deposits. Investors
should always ensure that they understand the risks associated with
any new fixed income offerings and are comfortable including these
in their portfolios. These products don't come with any guarantees,
unlike bank deposits, and a significant deterioration in global credit
conditions could have an impact on returns.
The addition of PCI and MOT takes the total number of fixed
income LMIs to six and we are aware of two more offerings in
the pipeline, including one from Partners Group, a global private
markets investment manager which is planning to launch a listed
investment trust later this year. The Partners Group LMI will invest in
a portfolio of global debt instruments in a segment of the market that
is not generally accessible to retail investors. We will provide more
information on the proposed LMIs as it comes to hand.
In addition to funds flowing into new LMIs, there have also been
a number of secondary market raisings in recent months. In May/
June VGI Partners Global Investments (ASX:VG1) successfully raised
$300m via a placement and entitlements offer. VG1 shareholders also
stumped up $75m for shares in the Manager as part of an IPO offer
for VGI Partners (ASX:VGI).
There have also been a number of secondary market raisings by
fixed income LMIs with NBI Global Corporate Income Trust (ASX:NBI)
raising $476m via entitlement and shortfall offers. This was the
maximum under the offer and funds will be invested in accordance
with NBI's strategy to invest in global, high yield, liquid corporate
bonds. In June, Qualitas Real Estate Income Fund (ASX:QRI) raised
$34.7m via a placement to wholesale investors and in July Gryphon
Capital Income Trust (ASX:GCI) announced entitlement and shortfall
offers to raise up to $108m.
These offers show that the fixed income LMIs are having no trouble
finding new assets for their investment portfolios and there is no
shortage of investors willing to provide the funds. This sector had a
market cap of $3bn at the end of May and with the new offerings yet
to come to market and secondary market raisings we expect this to
be well over $4bn by the end of 2019.
Spotlight on DUI and Rating Upgrade
Diversified United Investment (ASX:DUI) is one of the older style
internally managed LICs. Listed on the ASX in 1991, the company
invests in a portfolio of ASX-listed securities to generate income
and capital appreciation over the long-term. Whilst the portfolio is
predominantly invested in Australian large caps, up to 5% can be held
in small-caps via an allocation to small cap fund managers and up to
20% (currently 15%) can be held in international shares via ETFs and
international fund managers.
The portfolio has performed well with DUI at the top of our
performance table (see above) for LICs with an Australian shares
focus. It has outperformed the S&P/ASX 200 Accumulation Index
over 1, 3, 5 & 10-year periods. The outperformance can perhaps
partly be attributable to the small international holding, but individual
Australian stocks, such as an overweight position in CSL, have played
a large part. The portfolio is managed by the Board which meets
on a monthly basis to review the portfolio. All four directors have
significant market experience. Like the other internally managed
LICs, DUI is low cost with a management expense ratio of just
0.12% p.a. The fully franked dividend yield of around 3.5% is a little
lower than some other Australian share focused LICs.
Given the strong and consistent portfolio performance we are
upgrading our rating for DUI from Recommended to Recommended
Plus. At the time of writing the shares are trading at a 6.5% discount
to pre-tax NTA. We believe this is a good entry point for long-term
investors seeking exposure to a well-managed portfolio of Australian
shares with some modest international exposure.
Bailador has a Good Year
Technology focused LIC, Bailador Technology Investments (ASX:BTI)
had a good FY2019 with pre-tax NTA per share at 30 June 2019 up
18.2% for the 12 months. The increase in NTA was driven by sizable
upwards revaluations in a number of its key portfolio companies
including SiteMinder (+30.4%), DocsCorp (+19.3%) and Straker
Translations (+25.7%). We shone the spotlight on BTI 12 months
ago in our June 2018 Monthly LMI Update when the shares were
trading at $0.74. This was after write-downs in a couple of its portfolio
companies, including iPRO which was completely written off in 2017.
At the time we wrote "Overall, the portfolio now appears to be in
relatively good shape and with the underlying portfolio of businesses
growing revenue at an annual rate of 35% there appears to be good
valuation upside. At current prices we think BTI probably offers good
value given the large discount to pre-tax NTA and the potential for
valuation uplifts over coming months." We did remind investors that
"private equity style investing is more suited to higher risk, patient
investors and that it should form only a relatively small portion of
a well-diversified portfolio." We note that returns from this style of
investment can be lumpy and take time to emerge. Investors who
acquired BTI at the time have done well with the shares now trading
at $1.07. Despite the strong share price performance the shares are
still at a discount to the June 2019 pre-tax NTA of $1.31 per share and
also the post-tax NTA of $1.21 per share. We will take a closer look at
BTI and its prospects in our next Monthly LMI Update. Our rating for
BTI is Recommended Plus.