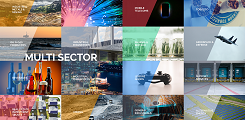 Updated Edge Study: Trends in Announced Spinoffs in the US (2010-17)
What's Interesting? The Edge Intelligence...
In an effort to find unique ideas, we have conducted a study into trends of companies that have announced Spinoffs in the United States between 2010-18.

We have focused on the below key parameters to narrow down the potential ideas for companies that have announced their upcoming Spins:

Market Cap;
Sector analysis;
Sector Landscape;

Identifying Potential Ideas - Resulting from the 3-Step Analysis...
In 2018, there have been 11 companies which have announced it will be doing a Spinoff, either by 2018 or 2019. Out of these, five are Large Caps, five are Mid-Caps and one is Small Cap. Among this, the sector break-up is: Basic Material (1), Consumer Cyclical (3), Consumer Non-cyclical (1), Energy (2), Industrial (3) and Technology (1).

From the list of names on the calendar, we have identified four announced Spinoffs with upside potential leading to their distribution:

EQT Corp. (EQT);
Brunswick Corp. (BC);
Genuine Parts Co. (GPC);
FMC Corp. (FMC);

All four of these names have been evaluated based on Spinoff rationale, management play, the involvement of activist investors, insider buying/selling, sector dynamics and peer comparison. Please see the second half of the attached document for specifics on each company.