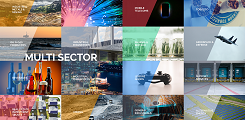 Banking - PBOC puts Chinese banks on the spot again
Already wrestling a growth slowdown in 2019, we expect the Covid-19 epidemic to
pile further pressure on China's soft macro environment and weigh on banks' asset
quality. Meanwhile, the PBOC's call for banks to support the real economy may
potentially come at the expense of sector earnings. We believe poor fundamentals of
unlisted small banks represent the weakest link in the banking system, and rising
default risk has not been fully discounted by the market. Maintain UNDERWEIGHT;
top BUY is CMB (3968 HK).