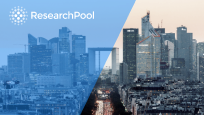 Technology | Industry 4.0 | Industry in the digital age
Technology
Industry 4.0


Industry in the digital age

The industry of tomorrow is being reshaped through the convergence of IT (Information Technologies) and OT (Operational Technologies) as well as hardware and software embedding to meet the structural challenges of the 21st century such as the ageing population and the value chain disruption. In this context, we are extending our industrial coverage to include six new hardware and software stocks at the heart of structuring themes in industrial automation.
Structural trends set to drive an unprecedented automation adoption rate in the industry.

• In this report, we highlight four long-term megatrends that are set to drive an unprecedented automation adoption rate in the industry of the future. Among them, we find (i) the combination of ageing demographics and rising labour costs, (ii) mass customisation, (iii) supply chain disruption, and (iv) increasing public and state pressure for a sustainable industry.

IT/OT convergence - Intricated hardware and software; Network, processes and infrastructure integration.

• Once distinctly separate worlds, IT (information technologies) and OT (operational technologies) must now operate a greater convergence to address the above-mentioned challenges. This will come through customed software and hardware embedding as well as better integration of IT/OT networks and the further development of a structured IoT infrastructure.

Players addressing these trends with highly differentiated software to bolster their valuation.

• Valuation spreads between software and hardware companies have been widening over the years as software benefits from higher estimated LT structural growth boosted by lastingly low interest rates. We believe this premium should remain intact despite recent rate hikes and therefore expect players who master both (i) industrial hardware in sticky markets with (ii) highly differentiated software, to be the winners of tomorrow's industry, thus harbouring the highest rerating potential.

Hardware winners boasting best-in-class software to solve key automation challenges in hot end-markets.

• HMS and Basler have winning profiles for tomorrow's industry. Automation subsystems manufacturers, they respectively solve IT/OT convergence and the key challenges of Machine Vision in hot end-markets such as electronics and semiconductors, logistics, new agriculture and security. Leaders in their field, they have a very solid reputation, standing out from the competition with best in-class embedded software, harbouring undervalued double-digit growth and margin increase potential. Among the OEMs we cover, Schneider appears to have the best fundamentals and rerating potential compared with TKH, which is struggling to move away from low added-value and cyclical legacy businesses.

Industrial software winners are the leaders addressing the right industries with the right solutions

• Aveva, ESI and Lectra are our favourite names in industrial software. Aveva is ideally positioned to benefit from the return of industrial capital projects in process, batch and hybrid industries, while benefiting from the transition towards an SaaS model. ESI is a recognised player in the fastest-growing PLM segment, and has significant profitability improvement potential thanks to a credible self-help plan. Finally, Lectra, as the leader in cutting equipment and PLM software for fabrics and leather, should benefit from synergies from acquisitions and a multi-year installed base replacement cycle thanks to Industry 4.0.