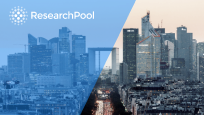 IBERIAN DAILY 01 DECEMBER (ANÁLISIS BANCO SABADELL)
NEWS SUMMARY: CHANGES IBEX, IBERDROLA, MERLIN PROPERTIES, OHLA.

Powell stokes bullish fires
Another session of gains on European stock markets, with general inflation falling in the euro zone for the first time in 17 months to 10.0% YoY and a sharp rise at the end of the US session led by tech stocks after Powell announced a rate hike of "only" 50bps in the Dec'22 meeting and was confident inflation could be kept in check without leading to a recession. Thus, in the Euro STOXX, Autos and Consumer Goods posted the biggest gains, with Real Estate and Insurance falling the most. On the macro side, in Spain October's retail sales rose to 1.4% YoY from the previous 0.5%. In Germany November's unemployment rose more than expected. In the US, the Beige Book showed stagnation in the economy over the October-November period. The 3Q'22 GDP was raised to 2.9% YoY, with business profits at around -0.2%. The Chicago PMI for November fell more than expected to 37.2 from the previous 45.2, and the ADP private employment survey also fell. Lastly, pending home sales fell less than expected. In Japan, members of the BoJ warned that it could begin to withdraw monetary stimuli on a preventative basis if recent inflation trends continue. In China the Govt. made slight modifications to Covid restrictions, incentivising vaccination more than restrictions and allowing low-risk Covid sufferers to quarantine at home and not in the Government-specified sites.
What we expect for today
European stock markets would open with gains of +1.0%, fuelled by the US closing bell and Powell's comments (Technology), whereas stocks with exposure to China (Luxury) would continue to welcome changes in Covid policies. Currently, S&P futures are up +0.1% (the S&P 500 ended up +3.14% vs. the European closing bell). Volatility in the US fell (VIX 20.58). Asian markets are rising (China's CSI 300 +1.3% and Japan's Nikkei +1.0%).
Today in the Euro zone we will learn October's unemployment, in Spain November's manufacturing PMI and in the US November's manufacturing ISM, personal outlays, personal consumption deflator and construction spending (all from October). Debt auctions: Spain (€ 3 Bn in bonds due 2027, 2031 and 2037).


COMPANY NEWS

CHANGES IBEX 35: Technical Advisory Committee to meet on 12 December. Possible changes.
At 12 December's closing bell, the IBEX Technical Advisory Committee will meet for its last annual follow-up meeting where changes are most likely (the other meeting is in June of every year). In addition to some weight adjustments, Siemens Gamesa would be a candidate to exit the index, although not in terms of volume but due to the takeover bid under way (that will end on 13/12), aimed at its delisting. Regarding volume and market cap exclusively, Pharmamar would be the candidate to be excluded from the index, with Logista being the possible inclusion.

OHLA, BUY
EBITDA reached € 30 M vs. € 24 M BS(e) due to better sales performance (+25% vs. 11% BS(e)), especially in Construction (~84% sales; +30% vs. +17% BS(e)). Cash performed weaker than expected (€ -85 M vs. € -68 M BS(e)) due to increased working capital (€ -109 M vs. € -85 M BS(e)). The company maintains its EBITDA'22 guidance of €~110 M (vs. € 94 M BS(e)), which we welcome, although we find it overly ambitious (it would mean € 40 M of EBITDA in 4Q'22 vs. € 31 M in 4Q'21).
With all this in mind, the 3Q'22 results were unsurprising, and we do not expect a significant impact despite the poor stock market performance (-55% in 2022; -51% vs. IBEX).