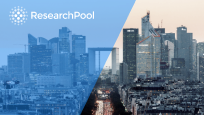 Vermilion Compass: Weekly Equity Strategy
Continued Absence Of Breakdowns Is A Positive Sign

The market continues to send mixed signals (some neutral or healthy signals but some risk-off signals as well), but as long as the Russell 2000 index (IWM) is above $208, the Russell Micro Caps index (IWC) is above $134-$135, and the S&P 500 is above 4495, we cannot be bearish. As long as prices are above the aforementioned levels we expect more consolidation and mixed markets, but breakdowns would mean additional downside ahead.

Risk-Off Signals. There are several risk-off signals that have us on watch for potential breakdowns below $208 on IWM, $134-$135 on IWC, and 4495 on the S&P 500. These risk-off signals include: (1) High yield spreads have widened to levels last seen in February. (2) Small-caps hit 1-year RS lows last week. (3) Breadth remains lackluster. (4) Emerging markets (EEM) remain in a downtrend and are at new price and RS lows. (5) The US dollar (DXY) remains strong with the uptrend intact. (6) Mild RS improvement for defensives including Consumer Staples (XLP) and Utilities (XLU).
Constructive Signals. While there are some risk-off signals that we highlight above, it is not all bad and there are several constructive signals. These constructive signals include: (1) Treasury yields are not breaking down below 1.40%-1.45% support on the 10-year Treasury yield and 1.76% support on the 30-year Treasury yield. (2) Not one major average is breaking down below support; the Russell 2000 (IWM) remains above $208, the Russell Micro Cap index (IWC) remains above $134-135, the S&P 500 remains above 4495, the Nasdaq 100 (QQQ) remains above $377, MSCI EAFE (EFA) is above $76.50, and the MSCI ACWI ex-US (ACWX) is above $54. (3) For now, RS improvement for defensives has been minimal and has not indicated a major shift toward defensives that we would expect to see during a more significant correction. (4) The percentage of Russell 2000 stocks above their 50-day MAs fell to 16.6% on Monday, hitting an oversold level that has marked two ideal buying opportunities during the current bull market. (5) Many cyclical value Sectors have simply pulled back to their 200-day MAs, potentially offering attractive buy opportunities... see chart below and pages 3-8.