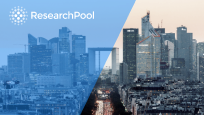 Vermilion Compass: Weekly Equity Strategy
Signs of Disinflation?

A bear market bounce is underway after the S&P 500, Nasdaq 100 (QQQ), and Russell 2000 (IWM) found support at their respective downtrend channels, a possibility we discussed last week. Still, until the S&P 500, QQQ, and IWM can break above their various downtrends, we remain bearish, and believe investors should be using rallies to reduce overall exposure.

Signs of Disinflation? We are starting to see early signs that inflation is peaking, as commodity prices have pulled back substantially or are breaking down, and the Energy and Materials Sectors are under significant pressure. Energy commodities (ETF: DBE) are breaking a 7-month uptrend while agricultural commodities (DBA) and base metals (DBB) display major topping patterns. Used car prices have also started to deteriorate. If inflation and commodity prices have indeed peaked, global equities are likely in the early stages of a multi-month bottoming process. Still, in order to have confidence that the factors that caused this bear market are starting to reverse, we need to see commodity prices continue to fall, and see a top in the US dollar and 10-year Treasury yield... see charts below and page 3.
S&P 500, Nasdaq 100, Russell 2000. This 1-week rally has the Nasdaq 100 (QQQ) testing resistance at its falling wedge pattern; a break above $297 would likely mean this bear market bounce has another 2-4 weeks of upside to go. The S&P 500 and Russell 2000 (IWM) are each about 5% below logical resistance at their falling wedge patterns. 4165-4170 remains a significant resistance level to watch on the S&P 500... see page 4.
Big Picture Trends. China Internet (KWEB) is finally breaking above $33 resistance, a positive for global risk sentiment -- accumulate. Biotech (XBI) is now above its recent high of $74.67 from early June, providing early signs of a potential bottom. ARK Innovation (ARKK) is testing short-term resistance at $47; a break above this level would signal a more meaningful bear market bounce for growth/technology. Speaking of Technology, we have the Sector on watch for a potential upgrade to market weight; RS shows early signs of bottoming on the equal-weighted Sector (RYT), while RS on the XLK has not made new lows since April, and is on the cusp of a bullish reversal topside the YTD downtrend... see page 5.