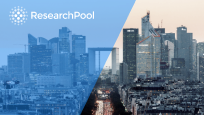 Okta: Full Report
• A brief review of the mega trends propelling Identity Management to growing importance within the cybersecurity industry.
• OKTA's CEO & Founder, Todd, McKinnon, has a grandiose and differentiated vision for the role of identity and aims for OKTA to define the industry's standards.
• A technical dive into the progression of identity and how it works.
• An assessment of OKTA's dominance in its core IAM market.
• Assessments to ascertain the probability that OKTA will succeed in the new markets it has ventured into.
• We view high growth, improving profitability, and gradual multiple contraction will generate market-beating investor returns over a long horizon.