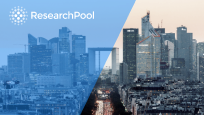 TELUS International & Qualtrics: Short Report
• A top-down analysis unveiling an upsurge in future demand for Customer Experience, or CX, services and software.
• An investment thesis for why TELUS International is ideally positioned to prosper in the growing demand for CX services.
• A brief look at another CX vendor called Qualtrics, that delivers CX services in SaaS form.
• A brief comparative analysis of the competitive dynamics of the IT Service and Software sectors.