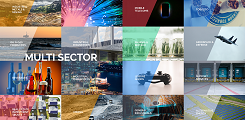 Banking - 2019 results review: In-line, but downbeat on NIM and NPL in 2020
We foresee an all-round deterioration in the sector's fundamentals in 2020,
expecting an 8bp NIM compression and at least 6bp increase in NPL ratio. Banks
should raise more capital in 2020 to prepare for a potentially higher default rate.
Default rate on credit card loans may increase while asset quality on SME loans
should also deteriorate in 2021 and 2022 (due to loan moratorium). Maintain
UNDERWEIGHT on the sector; top pick is China Merchants Bank (3968 HK).