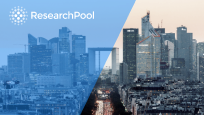 Vermilion Compass: Weekly Equity Strategy
U.S. Dollar (DXY) and Treasury Yields Breaking Out

Since early-July, and reiterated in last week's U.S. Macro Vision (9/19/23), we have expected to see 4300-4325 act as major support on the S&P 500, while also noting in our 8/29/23 Compass that we expected consolidation between 4300-4325 support and 4600 resistance until the end of September, and possibly longer. Though there is still hope that this 4300-4325 support zone holds, odds of a deeper pullback to SPX 4165-4200/the 200-day MA have increased following major breakouts in the U.S. dollar (DXY) and Treasury yields (2-, 10-, and 30-year), coupled with 1+ year uptrend violations on the Russell Small- and Mid-Cap Growth indexes (IWO, IWP), and breakdowns below 34,280 on the Dow, $180 on the Russell 2000 (IWM), $472 on Semiconductors (SOXX), $81 on Homebuilders (ITB), and $104-$105 on Industrials (XLI)... see charts below and page 3.

Major Supports Holding. Despite the aforementioned breakdowns, there continues to be several other indexes/Sectors that remain above major 1-2-year price supports (in addition to 4300-4325 on the S&P 500). This includes $92-93 on MSCI ACWI (ACWI), $28 on equal-weighted Technology (RSPT), $163 on cap-weighted Technology (XLK), and $155-157 on Dow Jones Internet (FDN). The Nasdaq 100 (QQQ) is also holding above 3.5-month support at $355. One could argue that this list of indexes/Sectors that are above support still outweighs the list of indexes/Sectors breaking below support (certainly in terms of market cap). Again, if more of these supports start to break, it would likely mean a test of SPX 4165-4200/the 200-day MA... see pages 4-5.
Risk-On Signals. High yield spreads remain near 1+ year narrows; this is a clear risk-on signal from the credit market. RS for defensive Sectors including Utilities (XLU) and Staples (XLP) remain in 9-month downtrends, another risk-on signal. RS on the XLU has ticked higher in recent weeks, but not to any meaningful extent, and it is not being confirmed by RS improvement on the XLP; we would need to see sustained outperformance from both of them in order to provide a true risk-off signal... see page 6.