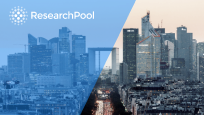 McAfee: Short Report
• We see MCFE trading at ~ 50% to intrinsic value. It's true value is being masked by a complicated history. More investors will recognize the value potential when it becomes a consumer-only cybersecurity business.
• A comparative analysis with Norton LifeLock (NLOK) unveils MCFE's hidden value. As MCFE snatches more market share from NLOK, it will also grab more investor interest.